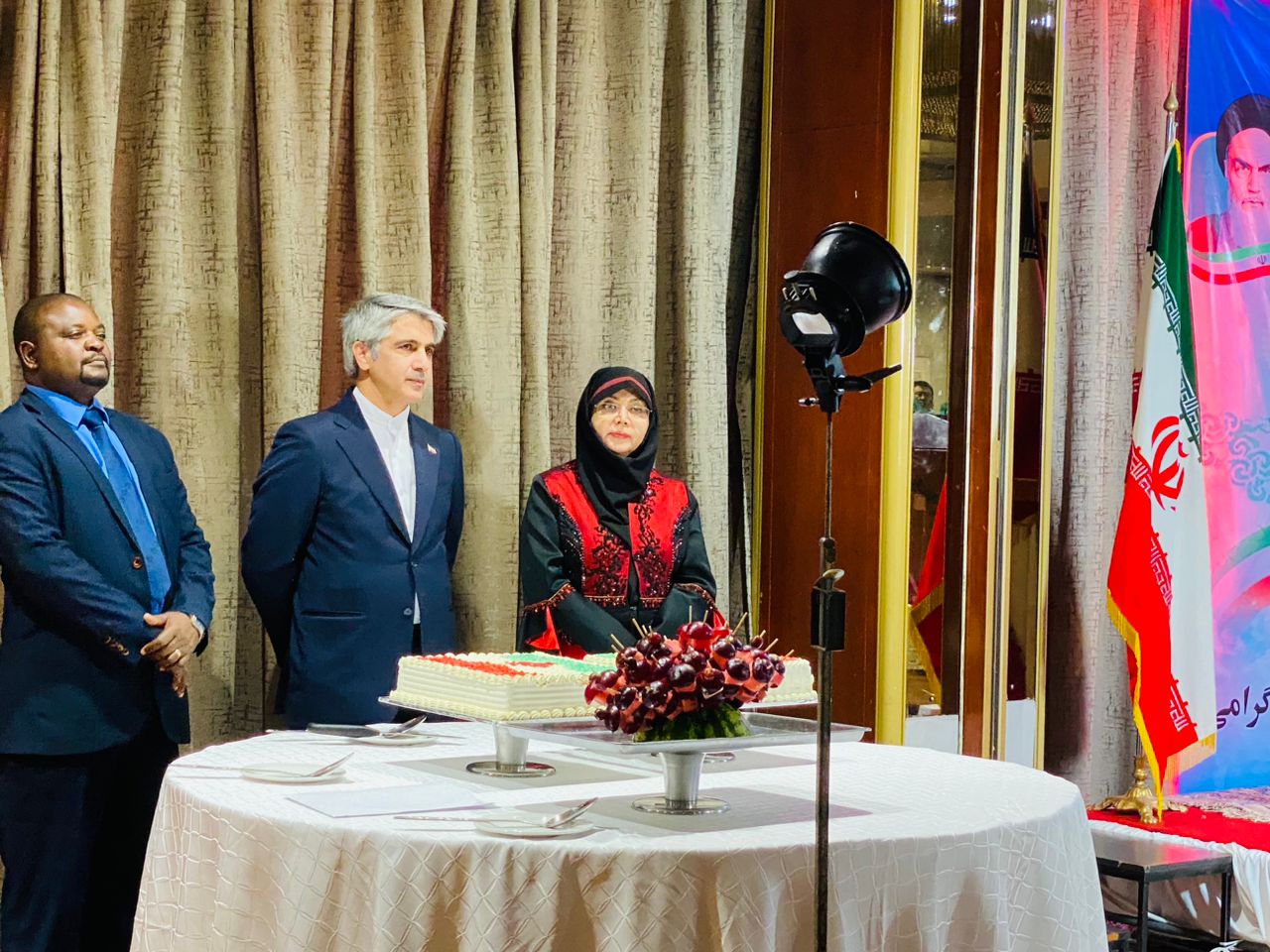 Celebrating the  44th anniversary of the Islamic Republic of Iran.
The Chairperson of the Zimbabwe Institute of Diplomacy, Mr V.A. Chikanda joined the Iranian Embassy, the diplomatic corps and the corporate world  in Zimbabwe to mark 44 years since the victory of the Iranian Revolution. The event, held at the Rainbow Hotel and Conference Center, commemorates the protests and advocacy that led to the downfall of the Pahlavi dynasty and the foundation of the Islamic Republic of Iran.
Hosting the event was the Islamic Republic of Iran's Ambassador Abbas Navazani to Zimbabwe. In his keynote address, Ambassador Abbas Navazani, Iran's Ambassador to Zimbabwe, gave a synopsis on current developments in Iran which included revolutionizing the educational system, progression in science and technology, peaceful nuclear and space program and the advancement of women in the economy.
The speeches given by both the Ambassador and representative of the Minister of Foreign Affairs and International Trade underscored that relations between the two countries dated back to the dates from the liberation struggle and the two sisterly  countries share a common destiny. The Ambassador praised Zimbabwe's President , His Excellency Emerson Dambudzo Mnangagwa on the 'Zimbabwe is Open for Business' mantra.  The Islamic Republic of Iran has remained an all-weather friend to Zimbabwe.