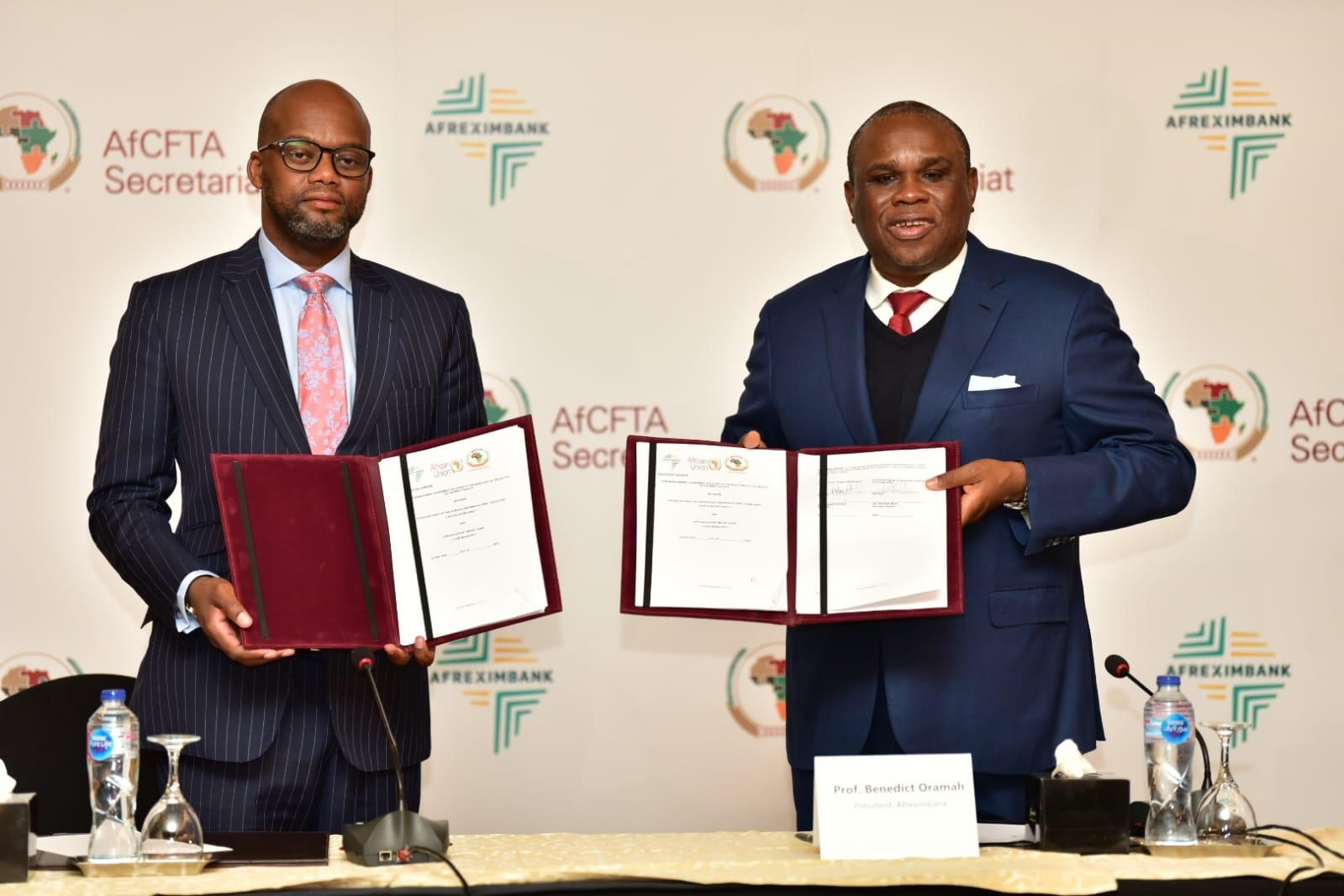 Fund Management Agreement relating to the Base Fund of the AfCFTA Adjustment Facility Confirmation
H.E Wamkele Mene, Secretary General of the AfCFTA Secretariat (left) and Professor Benedict Oramah, President and Chairman of the Board of Directors of Afreximbank (right).
Mr. V.A Chikanda, the Chairperson of Zimbabwe Institute of Diplomacy on the 9th of February 2022 witnessed the signing of a landmark management of the funds AfCFTA Secretariat and the Afreximbank agreement. The AfCFTA Secretariat and Afreximbank were mandated by the African Union (AU) Summit of Heads of State and Government and the AfCFTA Council of Ministers responsible for Trade to establish the AfCFTA Adjustment Fund to support AfCFTA State Parties to adjust to the new liberalized and integrated trading environment established under the AfCFTA Agreement. The Purpose of the agreement was to accelerate the momentum for the provision of the support to state parties and their private sectors through financing technical assistance.
The agreement marked yet a milestone in the mitigation of revenue loses and competitive pressure resulting from grants and compensation funding. It will help them mitigate revenue losses and competitive pressures that may result from reduction in tariffs and liberalization of markets in order to tap into the opportunities of the AfCFTA.