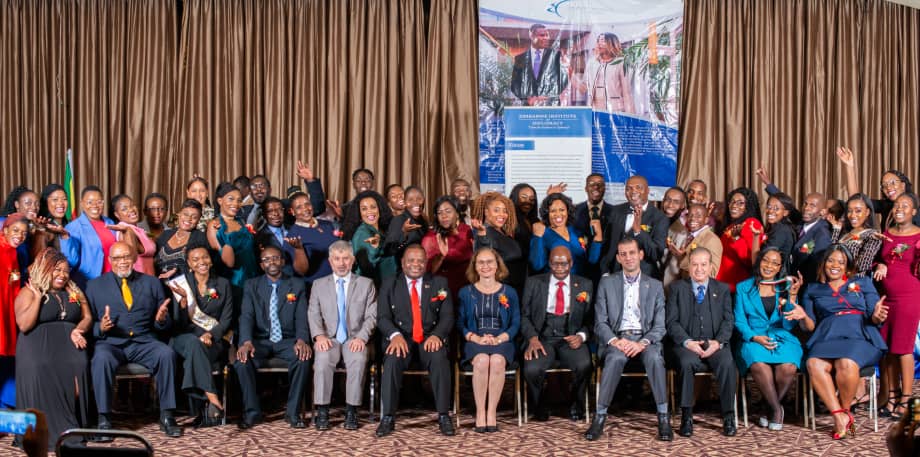 PROSPECTS FOR ADVANCEMENT HIGHER FOR 2022 EXECUTIVE CERTIFICATE GRADUATES!
The Ambassador of Malawi to Zimbabwe, His Excellency Mwayiwawo Polepole told Thirty-five students graduating in Diplomacy, Protocol, Business Etiquette, Grooming and Professional Branding that their prospects for advancement to new opportunities in their chosen career were now higher in the upcoming 2023 with their newly acquired qualifications. He implored graduates to wield collective responsibility, individual purpose and the mandate to change the world diplomatic skills acquired from the institution.The Ambassador was Guest of Honour at the Zimbabwe Institute of Diplomacy prestigious graduation held in the Great Indaba Executive lounge at the Crown Plaza Hotel in Harare on 11 November 2022.
The landmark graduation, the first after the devastating one year COVID-19 restrictions, was attended by relatives and friends of the graduates. Ambassador Berna Kasnaki Versteden, the Turkey Ambassador to ZImbabwe and the Ambassador of Palestine to Zimbabwe, His Excellency Almassri Tamer and Mr W. Makoni, the Director of Communications at the Ministry of Youth, Sport, Arts and Recreation graced the occasion as Special Guests.
In his congratulatory message to the graduates Mr V.A. Chikanda, the Diplomacy, Protocol and Branding as well as Chairperson of the Zimbabwe Institute of Diplomacy called upon the graduates to use the acquired wings of wisdom to soar to success, go for the skies and pursue their dreams and cherish vision for the Africa we want. Three students were awarded medals for best students for the class of 2022.
The Zimbabwe lnstitute of Diplomacy wishes the graduates all the best in their future endeavors.
Congratulations
Makorokoto , Amhlope!!!